"My Grandmother knew how to sew, she never taught me but I like to think that somehow her passion runs through my fingers!"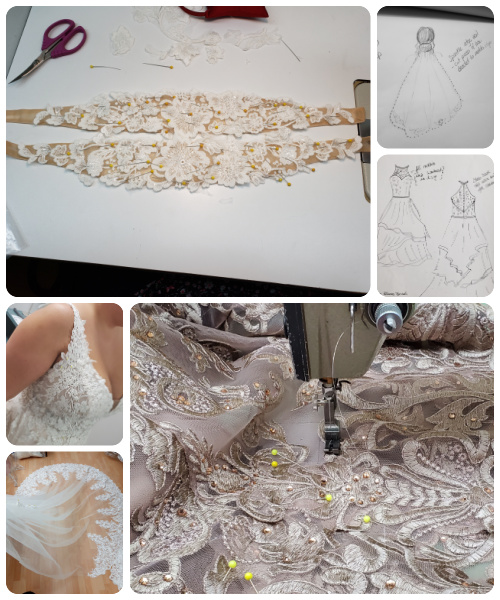 Since 1989 we have had a sewing room filled with amazing women that are masters of their trade, each with a unique way to alter gowns.
I have learnt a little from each one, it's an amazing thing when you find a passion to create and loose yourself in the creative process sometimes. Days go by in a blink of an eye because sewing takes the time it takes, altering gowns is not for everyone it takes a lot of patience and strength.  
Currently seamstresses are in high demand and it's just not a trade that is popular anymore. We have the team to create anything since experience is everything!
We nicknamed our sewing room the miracle department because most of the time we truly create magic!
With our skills set we work with all types of dresses including accessories like veils, capes, boleros, straps, jackets and we also do numerous re-designs to complete the perfect vision for the customers.
Our team of seamstresses work during the week in-store.
We alter gowns purchased only from our boutique. 

Appointments must be booked months in advance as we have limited availability.  

Hours:
Monday:10-4  (1st fittings only) 
Tuesday: CLOSED
Wednesday:10-4 
Thursday: 12-7 
Friday:10-4