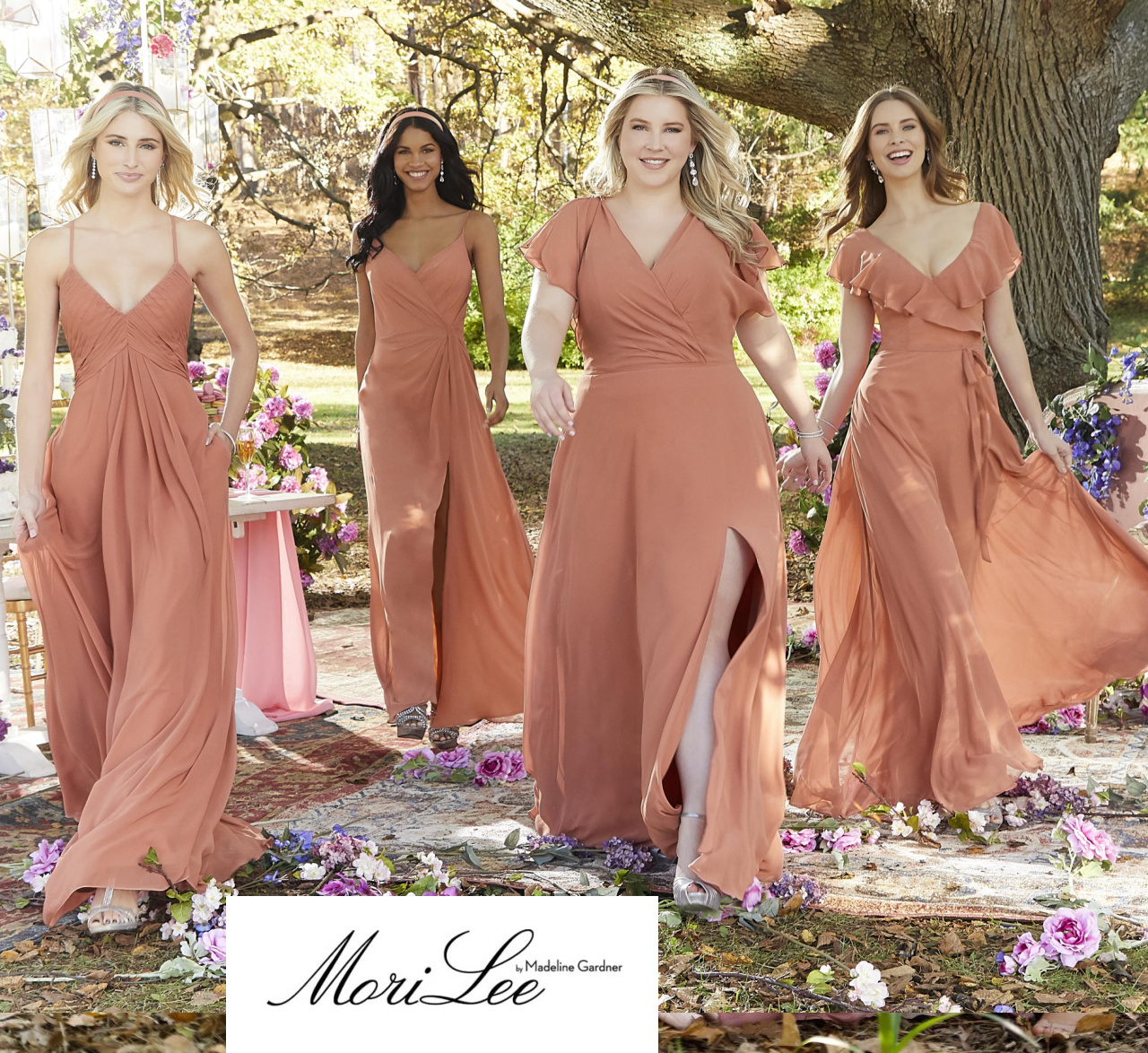 Visit the Mori Lee website
We carry size 0 to 32 in stock in Mori Lee Bridesmaids so we have a style to fit everyone and most have POCKETS!
The Best features Mori Lee has to offer is that most have POCKETS and they DO NOT have a large size cost from 20 to 28!
Another bonus is that they are made long already so no extra length charges for the girls who are tall or want kick-a** shoes! 🙂
We LOVE Mori lee!
Regular Delivery 13-14 Weeks
Rush Delivery 11-12 Weeks +25.00$
Super Rush Delivery 6-7 Weeks +50.00$
Most Mori Lee's price range is $210 to $450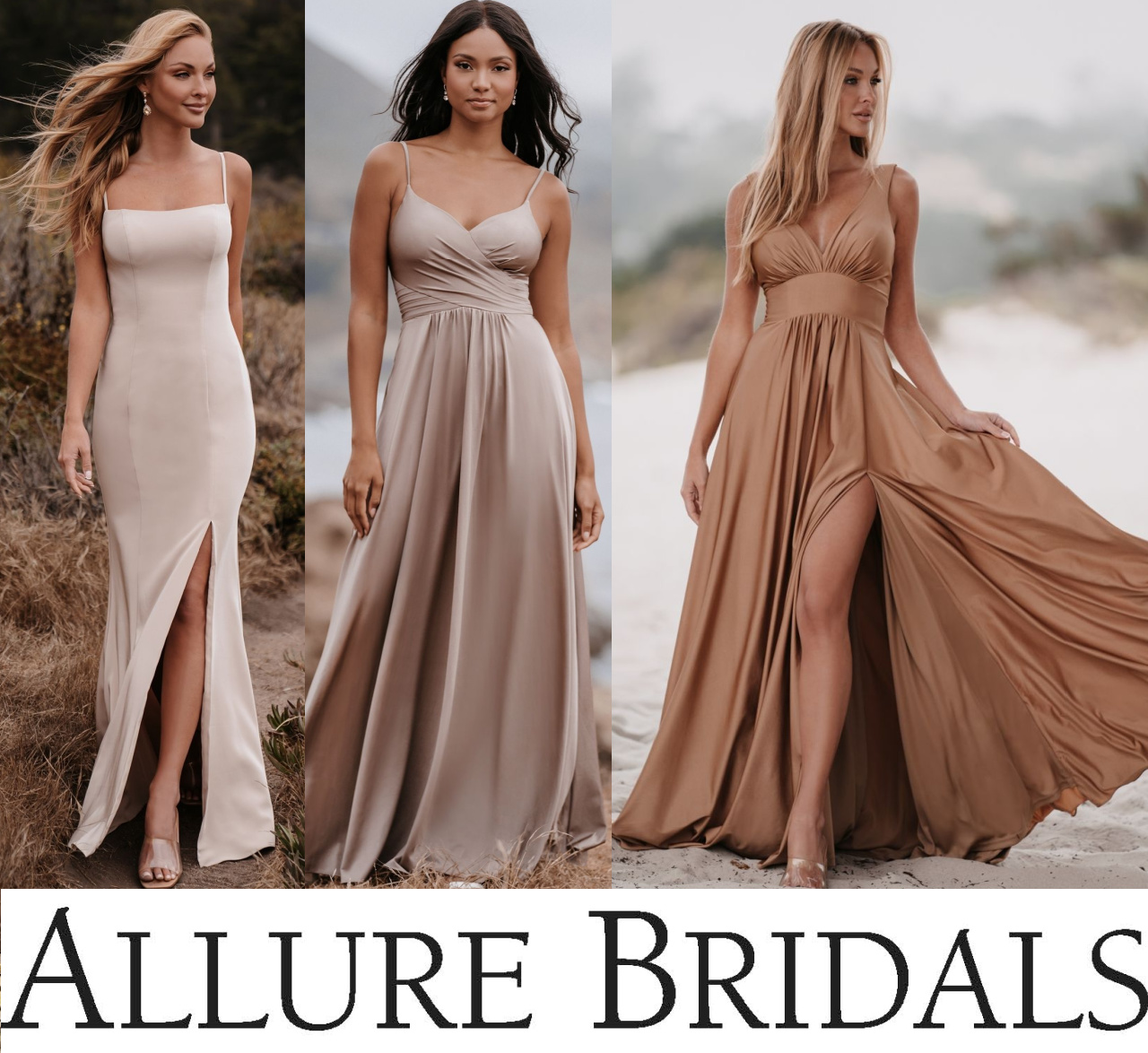 The Allure Bridesmaids collection offers a wide selection of gowns for the bridesmaid — who we believe deserves to feel beautiful alongside the bride on her wedding day. From classic strapless chiffon, to vibrant floral prints, to chic matte crepe sheath gowns, we have something for everyone.
They have a lot of beautiful fitted sequin dresses and different fabrics. Their delivery times are also AMAZING!
Price point ranges from $250 to $398
YES we have Sizes 18 to 32!!
Visit the Allure Bridals website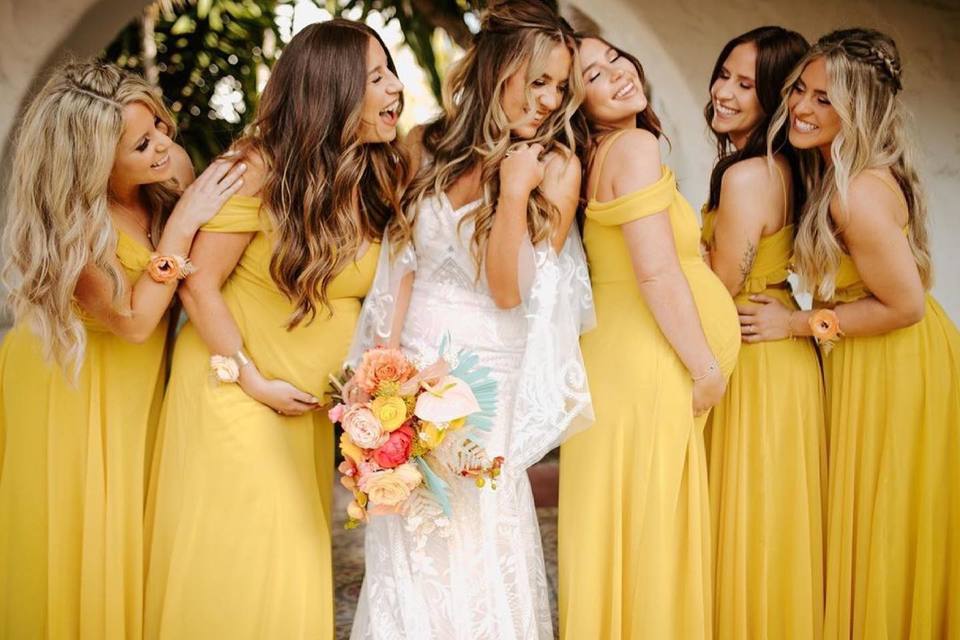 We carry all sizes from 0 to 28 in stock in many fabrics like Crepe, Mikado, Lux Chiffon and Lux Charmeuse. Everyone in your wedding party can find a dress that they can try on and fall in love!
They also feature the most amazing color palette.
Dessy prices range from $220 to $400
Visit the Dessy Group website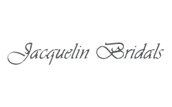 These dresses have stole our hearts this season they are just WOW!
Christina Wu added pretty rhinestone trims on a few gowns as a touch of elegance and glam, while still keeping the price point around $250 and up.
Visit the Jacquelin Bridals website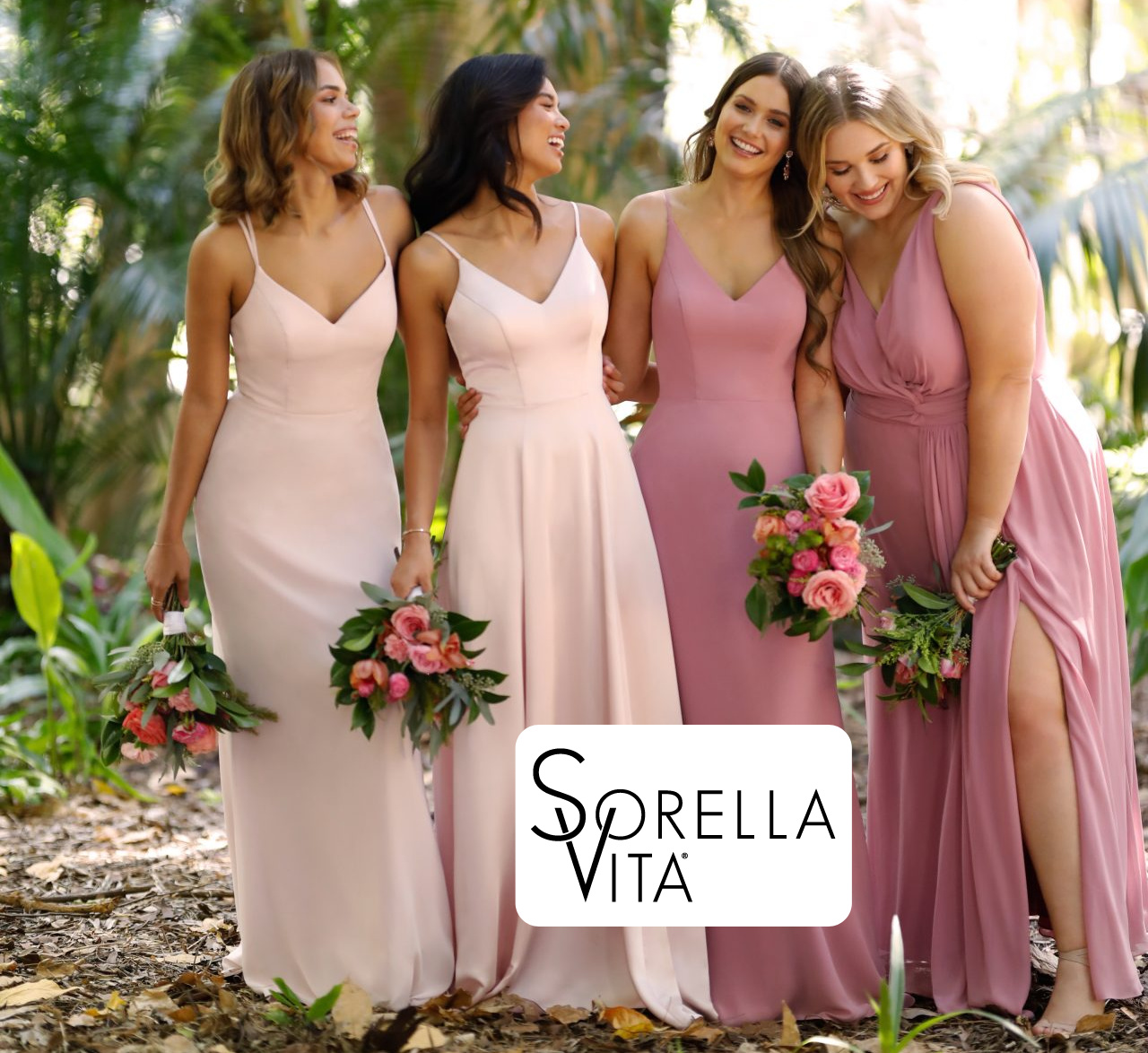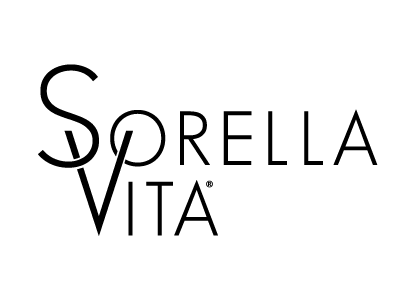 COMING SOON!
Sorella Vita by Essense of Australia is widely know for their glamorous interpretations of cutting edge runway styles that models and Hollywood stars would wear on the red carpet. Because each of their styles is modern and fashionable, it certainly makes them perfect for a wedding aisle runway too.
Price Range $235 to $500
Visit Sorella Vita website